Let's be honest: Readers are smart. And, more often than not, they can sense when a plot point is on its way. The tried-and-true plot structure that has done so much good for creating consistently well-written stories can also be a huge detriment to plot twists.
Whether or not you're great at disguising your plot twists, character deaths, and shocking revelations, there are just going to be times when your readers know what comes next. From spoilers to cliches to the cover of your novel, your readers are going to be able to pick up certain clues about the direction of your work.
So how do you keep your readers turning pages?
To answer this question, we'll be looking at one of my all-time favorite espionage -adventure shows, Agents of SHIELD.
Agents of SHIELD
Agents of SHIELD opens in the Marvel Cinematic Universe less than a year after the Battle of New York. It follows relatively obscure comic book characters, including a pair of enthusiastic scientists, Jemma Simmons and Leopold Fitz (known collectively as Fitz-Simmons) and a field agent Grant Ward. Together with a hacker and pilot, they form a team under SHIELD agent Phil Coulson.
Early into the first season, we follow the team as Fitz-Simmons investigate a series of mysterious electrical surges. At each site of the electrical shock, a body is found, floating several feet above the ground. Eventually, the team is able to find a connection between the bodies — each individual came from a volunteer fire department in the area. As the team goes to interview the next fireman, they make an unsettling discovery — whatever happened to the others has gotten to this firefighter, as well. And his impending death is signaled when metal objects near him begin hovering. Although they are unable to save him in time, the team manages to discover that the anomalies came from an alien virus. It was transmitted to the firemen through an artifact left behind by the aliens who attacked New York. The team carefully disposes of the item in question, and then boards the team's plane (dubbed "The Bus") to prepare for a several-hour flight over the Atlantic.
On the plane, Simmons is pouring excitedly over the research from their investigation. She's a chemist and a biologist — so an alien virus like this is just up her alley. In fact, making a discovery like this actually excites her. Experimenting the alien virus could lead to new breakthroughs and help scientists on earth conquer other viruses. And the idea of pioneering research like that is exactly what she lives for. Everything seemed fine — until the metal lab utensil behind her began floating toward the ceiling.
Jemma quarantines herself within the lab, calculating that she has less than two hours to live, based on her research. The problem is that The Bus is more than three hours from land, and the electrical surge that will accompany her death will kill them all.
With no time to spare and her entire team on the line, Jemma begins trying to put together a cure in the confined space of their on-plane lab. She has only three lab rats with which to test her possible cures, and no guarantee that any of them might work for her. Nearly panicked as the clock ticks down toward the moment when she — and possibly her entire team — will die, Jemma can hardly concentrate as she mixes different chemicals and experiments on the rats.
Each one takes her serum and ends up hovering above the ground. Instead of stopping the virus's effects, her experiment seems only to accelerate them. Finally, with no options left and only a few minutes before her time's up, Jemma makes a decision.
While Fitz is watching over the dead rats, he notices one moving. Shockingly, the final version of her serum seems only to have failed temporarily. After a short time spent hovering above the ground, the rodent is soon back to functioning normally. Fitz rushes to tell Jemma the news — just as she opens the cargo doors and jumps off the plane.
Fitz yells at her to stop, but it's too late. She's plunging toward the ocean. At first, it seems impossible that she could survive.
But then Grant Ward pulls on a parachute, grabs the cure, and leaps after her, pulling her out of danger and engaging the parachute just before they both hit the ocean's surface.
How to Write Suspense Even When Your Readers Know What Happens Next
Realistically, no writer in their right mind kills off a lead character six episodes into the first season. Especially not a character who's on the thumbnail for the show. Logically, there was no way that Jemma was going to die. But that episode carried so much weight. And although the viewers knew Jemma was safe, it never felt like it.
You will never be able to control how much your readers know about plot structure, character deaths, and plot twists. You can't be sure your readers will never come across a spoiler. But if you know how to create the feeling of suspense, none of that matters. Agents of SHIELD specifically used five key elements to do just that.
1. Make Sure Your Readers Care About Your Characters
This one is a bit of a no-brainer, but it's definitely one of the most important. If I hadn't cared so much about Jemma, the fact that she jumped off the plane to her death when she had held the cure in her hands just seconds before would have been rather boring. But the writers made sure to create a relatable character before they started toying with the idea of killing her. If you want your readers to care about your suspense, you've got to make sure that they care deeply about your characters. Don't risk just anyone's life. Risk the lives of those your readers love the most.Make Sure Your Readers Understand
2. Minimum Stakes
Minimum stakes are the best-case scenario for your characters. From the first few seconds of this episode, when we got a cut to one of the volunteer firemen right before he died, the viewers understood what the best-case scenario was if one of the team members got the virus — they would die without hurting anyone else. While Fitz-Simmons were excitedly investigating the floating bodies, the viewers were already on edge. While they carelessly investigated the surrounding area, we understood that one wrong move could kill them — at best.
Make sure to balance a good understanding of the stakes with mystery. Although the unknown can often be more terrifying than understanding a naturally terrifying truth, if you leave too little unknown, your readers won't understand the stakes. In this episode, the writers established minimum stakes (a team member contracts the virus and dies) and then raised those stakes even higher (a team member contracts the virus and kills the entire team while they're still three hours away from help). There was mystery (we didn't know how bad it could possibly get until the climax) and a good understanding of the stakes (we DID know the best-case scenario — only one team member dying.) This knowledge accompanied us throughout the entire episode, enhancing the suspense and drawing it out while the characters didn't even recognize that there was a problem.
3. Add An Eerie Element To Your Suspense
This one is not the most crucial of the five, but it certainly helped the suspense and unsettling nature of this episode. Discovering that Jemma was infected silently (by having a metal instrument hover serenely behind her), added an extra layer of to the unsettling revelation. The knowledge of what would happen if they failed (Jemma's body hovering several feet above the ground) was equally, if not more, unsettling. These elements enhanced the suspense and kept the entire episode from being something you could pin down for certain.
4. Have Real Consequences
Plenty of writers can almost kill their characters again and again and again, but few can make those repeated close calls seem dangerous to the very end. One thing that can help with this is giving real consequences to a character's actions. Every now and again, show that your characters aren't untouchable. They can be injured, even incapacitated by their brushes with death. Don't let them come out of their adventures unscathed.
Even if Jemma did survive, we didn't know if her relationship with Fitz would ever be the same again. He, a fellow scientist, had to watch while she tried to solve something on her own, unable to have his assistance and at times stretched so thin that she didn't believe she could ever make it out alive. Don't just flex high stakes. Every now and again, let your character's brush with death come back to bite them.
5. Pace Everything Perfectly
One of the most important things that the writers did for this episode was master their pacing. They made sure that the viewers understood how dangerous the anomalies were while the team had no idea. They stretched out Jemma's two-hour sickness so that we could fully feel the weight of the possibility of her death. They let Fitz discover the cure while Jemma fell from the plane. Because they timed and paced everything so well, the episode had so much more weight to it than it would have had otherwise.
True suspense is powerful enough that it can overcome your readers' rational thinking. With perfect pacing, an eerie element, real consequences, loveable characters, and minimum stakes, you can create a deliciously suspenseful plot that keeps your reader on the edge of their seats… even if they know what's going to happen next.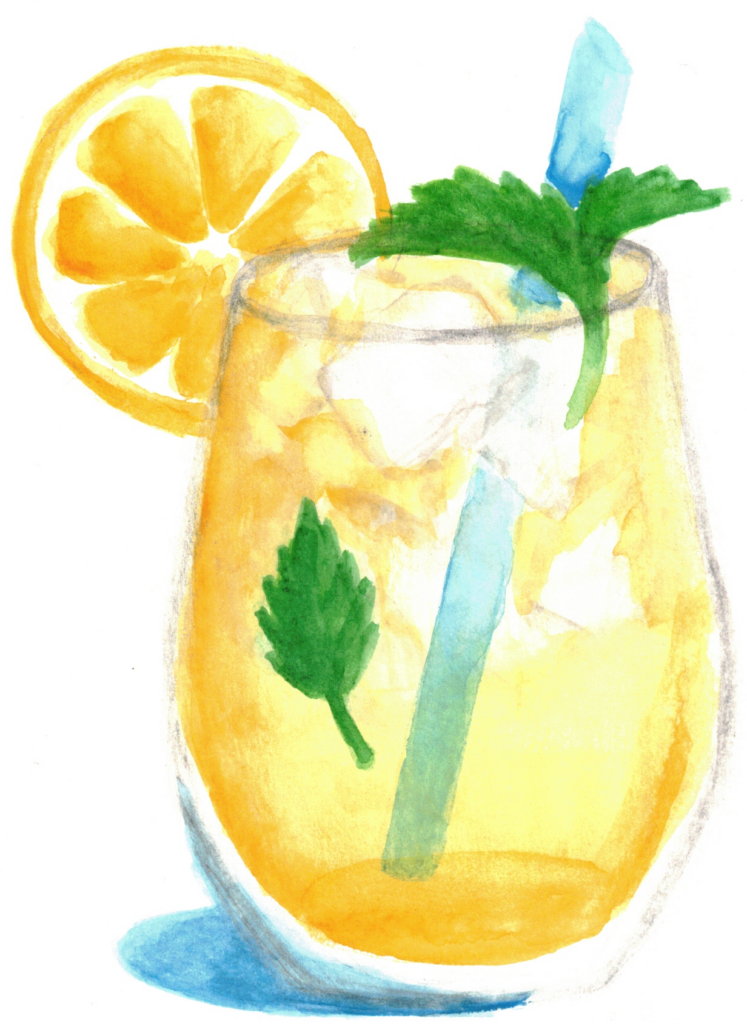 When have you been able to sense when a new plot point was just around the corner? Did the writer keep you on the edge of your seat anyway? And how was the article? Too sweet? Too sour? Just right? Comment below and let us know!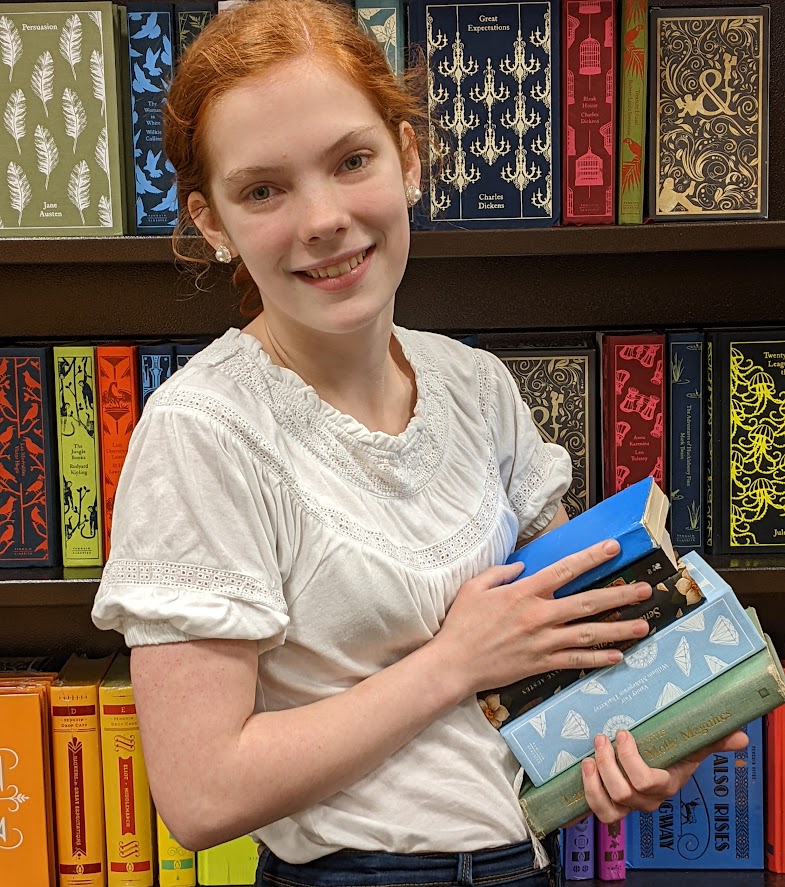 Hi! My name is Mara, and I'm a Christian artist, violinist, and blogger. I remember the day that I decided that I would learn something new about what makes a good story from every book I picked up — whether it was good, bad, or a mixture of both. I use this blog as a way of sharing some of the tips and tricks I've learned, and highlight which books, cartoons, and movies have taught me the most about writing an awesome story.