Mysteries are some of my favorite forms of storytelling. From a web of connections to breathtaking intrigue and mysterious symbols, the best mysteries use suspense to keep readers on the edge of their seats for hundreds of pages at a time. But not all mysteries do. Many follow the predictable who-dunnit routine, with several innocent suspects and a plot-twist villain at the end.
We've those same old tropes over and over again, and they don't hit anywhere near as well as the best mysteries do. They definitely don't have the breath-taking suspense needed to create an awesome, edge-of-the-seat mystery. As a young writer, it can be hard to pull out the specific aspects that give a mystery that suspense. But there is one technique that has created some of the most thrilling mysteries I have ever read. Even though it is an often-used technique, it is brimming full of new opportunities and has nearly limitless options.
To study this specific technique we'll look at Gravity Falls, a seemingly simple cartoon with a powerful message, expertly executed character arcs, and a thrilling climax that broke all the records for Disney Channel viewership, all tied up in a mysterious plot.
Gravity Falls
Gravity Falls is a comedic mystery cartoon following two twelve year old twins, Dipper and Mabel Pines, as they attempt to survive an unpredictable summer with their Great-uncle (Gruncle) Stan in the small Oregon town of Gravity Falls. Dipper is always on the lookout for patterns, and has an instinctive thirst for discovery. So when things all over town start going supernatural, he wants to know why. Mabel's also along for the ride, but as long as a time machine doesn't deprive her of her pet pig and she doesn't EVER have to date a gnome again, she doesn't care much why everything seems cursed, enchanted, or just straight-up weird.
Their Gruncle Stan, on the other hand, does care, but for a different reason. The weird happenings have given Gravity Falls a reputation, giving him the very lucrative opportunity to open a "Mystery Shack" full of odd items, creatures, and findings from the area — all of which he faked. The supernatural is real, but since he's afraid it will hurt his family again, he pretends it doesn't really exist.
Dipper knows better.
Despite his skeptical family, he sets out to get to the bottom of why everything around Gravity Falls is weird — and why a one-eyed triangle keeps appearing all over the place.
As odd occurrences and connections mount, so does the intrigue. The tension builds as Dipper discovers a mysterious journal full of notes and information on the supernatural happenings around Gravity Falls. Dipper longs to learn more from the author, but the journal's pages cut off sharply in the middle — as though the anonymous writer mysteriously disappeared. The journal keeps warning him to trust no one, but Dipper needs help to uncover the secret behind Gravity Falls — even if that means trusting his Gruncle and sister.
But his doubtful family is unimpressed by Dipper's findings and so invested in their own interests that he soon finds that they are no help at all. He then turns to two FBI agents who suspect that something is, in fact, off about the little hum-drum town of Gravity Falls. But even they eventually turn away from him. Eventually, he finds himself confiding in the strange creatures around Gravity Falls, and finally shaking hands with an eccentric, triangular spirit who promises to help Dipper uncover every secret Gravity Falls ever tried to hide. That mistake wreaks chaos on Gravity Falls and threatens everyone Dipper cares about. The suspense grows as the show goes along, and by the climax it's almost overwhelming.
But the suspense was there all along, from the very beginning, long before Dipper's entire world was threatened by his mistakes. The show was almost irresistibly mysterious just a few episodes in, when nothing Dipper cared about was threatened and he was just enjoying a summer of unusual adventures with his sister. So how does this show manage to generate so much suspense long before we have a reason to believe that lives are on the line?
Create Suspense With Mysterious Worldbuilding
In short, the most suspenseful stories I've ever read, watched, or listened to were ones where the authors kept pieces of the worldbuilding hidden. When your protagonist's entire world is wrapped up in a mystery, the suspense becomes irresistible because your protagonists begin to see that mystery everywhere. Your suspense becomes powerful because it's inescapable. The detective can't just go home and ignore the mystery. A part of his world now makes no sense, and the unresolved question will drive both your protagonist (and your readers) to find the answer.
Honestly, there are so many other good examples of this technique, and it has enhanced each story so much that it was difficult to choose the case study for this article. From the Lion, the Witch, and the Wardrobe to Infinity Train and A Series of Unfortunate Events, this technique has created some amazing mysteries.
And a huge part of the world doesn't have to be mysterious to make the suspense so compelling. A Series of Unfortunate Events merely follows three siblings as they discover the secret society their parents were a part of and what is inside a mysterious sugar bowl. They want to know how the acronym V. F. D. is connected to their parent's secret society, and why it is tattooed on to the ankle of their arch-nemesis, the murderer Count Olaf.
The Lion, the Witch, and the Wardrobe merely follows a mysterious Wardrobe, an ancient Witch, a powerful Lion, and a world full of talking animals — somewhat standard for a children's fairytale. But the mystery that C. S. Lewis weaves between the four cuts through the exposition that so many fantasy authors find "necessary" and goes straight to a mystery as vast as the world he's created. Instead of giving his readers long pages explaining the intricate details of his complex world, he lets them discover it right along with his protagonists — and the result is an awesome mystery.
In Infinity Train, all our protagonist Tulip wants to know is why she was teleported to an infinitely long train traveling through a never-ending desert wasteland and how she can escape. Instead of info-dumping the details of this incredibly unique world, the first season centers almost entirely on the protagonist's discovery of the world and the reason the train pulled her away from her desires and family in the first place. Without that touch of mystery, the first season would have lost an amazing new dimension that gave it a whole new level of suspense.
And of course there's Gravity Falls, where Dipper only wants to know why his town is surrounded by supernatural creatures and symbols — and who wrote the journal.
It looks relatively simple and straightforward when it's laid out like that, doesn't it?
And yet leaving even just one question about your worldbuilding unresolved can add so much suspense to any story — whether you were planning it to be a mystery or not.
So why not skip the exposition? You can drop your readers into a world just as confusing for your protagonist, and let them both explore it together. You can create off-the-charts suspense even with world building that seems relatively simple by leaving parts of it a mystery — even if it's just a volunteer fire department developing a venom's cure, a god-figure battling a powerful witch with an enchanted wardrobe and four confused children caught in the middle, a train made to help the lost discover their purpose, or a town that happens to have really bad luck when it comes to avoiding the supernatural.
I know — your world building probably sounds overdone and predictable. But so do these stories, when you peel back the mystery and suspense and realize the writers created worlds just like yours. They simply shrouded them in mystery and threw in a dash of intrigue — and created the most powerful suspense I've ever read.
You can too!
So get out a pencil and start writing.
A world of adventure and mystery awaits!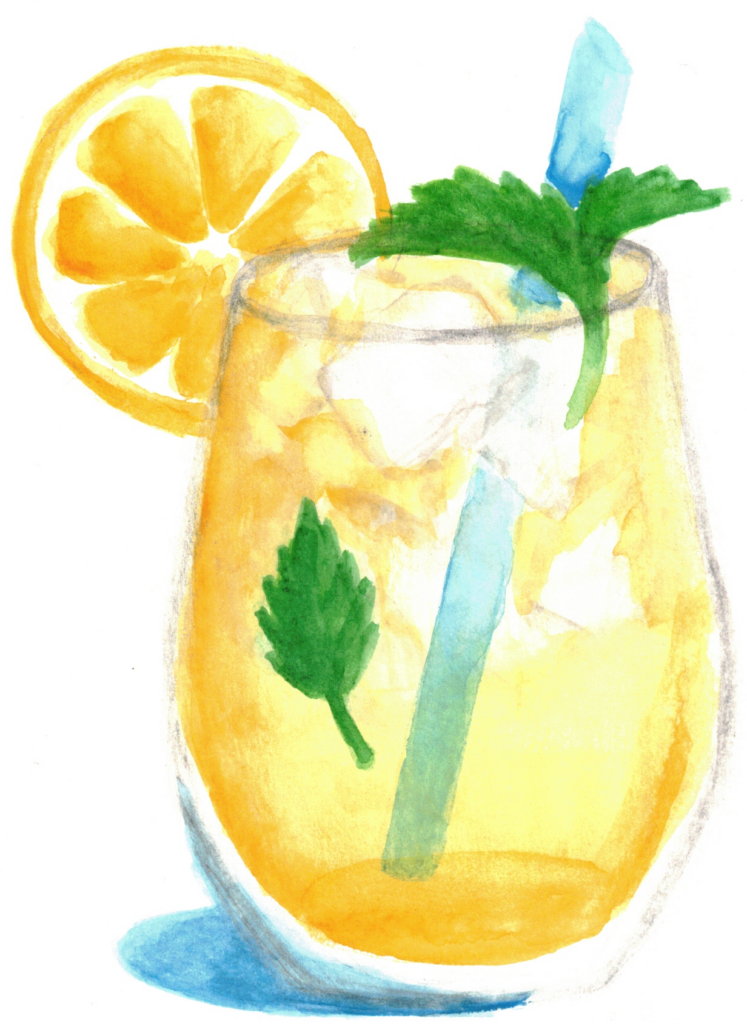 What stories have you read where they hid part of the world building to create suspense? How did they change/enhance the mystery? (And did you catch the reference to Bill Cipher in the heading image? See what I mean about the mystery showing up EVERYWHERE with this technique?) And how was the article? Too sweet? Too sour? Just right? Comment below and let us know!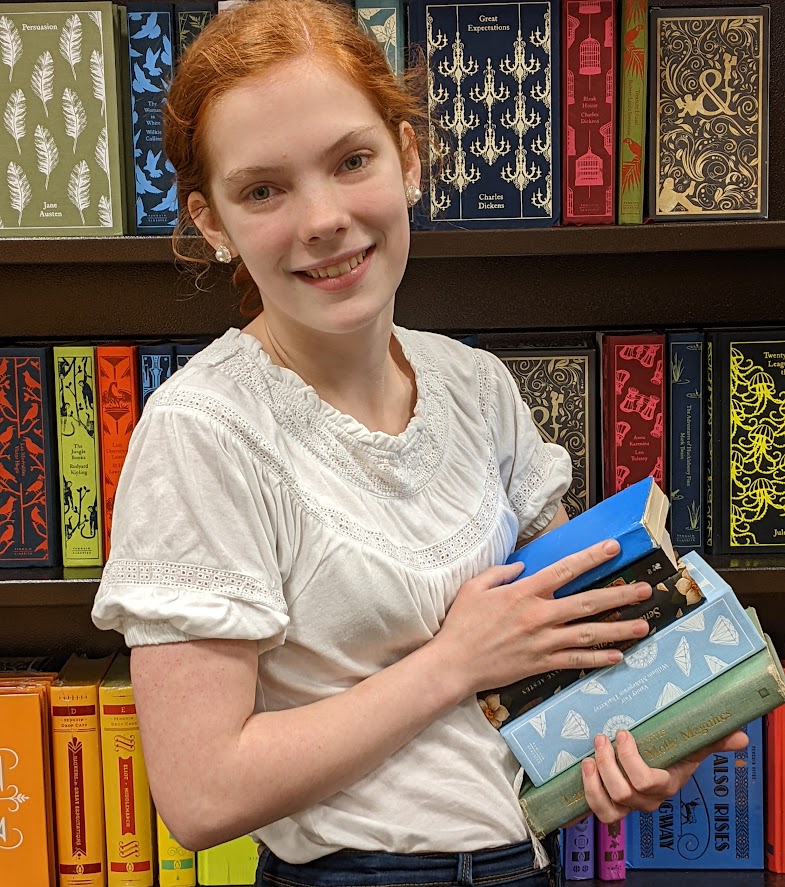 Hi! My name is Mara, and I'm a Christian artist, violinist, and blogger. I remember the day that I decided that I would learn something new about what makes a good story from every book I picked up — whether it was good, bad, or a mixture of both. I use this blog as a way of sharing some of the tips and tricks I've learned, and highlight which books, cartoons, and movies have taught me the most about writing an awesome story.