Characters are the core of every story. Recently, I read a book that reminded me just how much value well-written characters add to a book. Although the plot was cringy, the ending was predictable, and the author couldn't help patting his protagonist on the back (over and over again), I enjoyed the book for its characters. The protagonist was determined, creative, and optimistic, and the side characters' arcs took unexpected turns.
So… what happens when those characters go away?
That is exactly what an anthology is: a series that tells a story with a new protagonist for each book.
And those can be really risky.
What if your readers were only sticking around for your protagonist? What if they hate the new characters? What if the new characters bring a perspective to the world that completely changes the flavor of your series?
I have definitely quit a series once I opened the next book and found myself faced with new characters where I was expecting to see the old ones. It's disappointing, and it seems as though the author has tricked you away from your favorite characters.
But not all anthologies have to be this way. In fact, one particularly well-written anthology is one of my favorite shows. You can bid goodbye to the characters at the end of every season without feeling cheated, and each character brings something fresh and new to the series while the flavor stays consistent.
Infinity Train
Initially, Infinity Train seems to be about a 13-year-old game developer named Tulip, who is excited to attend a video game camp and wrestling with the fallout of her parents' recent divorce. When a change of plans causes her hopes to attend camp to fall through, it is the last straw. Tulip, angry at her parents for ruining everything from her home to her hobby, decides to take the train to camp herself. Unfortunately, the train she boards is not the one she intended.
Instead, she finds herself on a train traveling through a wasteland with a seemingly infinite amount of cars. Each is different — some are full of sentient beings that have created advanced societies, while others are void of life or otherwise empty. The only clue to Tulip's escape is the glowing green number she found tattooed onto her hand upon her arrival — and it keeps changing.
Throughout the season, Tulip fights her way through a series of almost insurmountable challenges to make it to the train's engine in an attempt to find a conductor and negotiate her escape back home. But the challenges keep bringing Tulip back to exactly what she wanted to forget — the home she used to have with her parents before the divorce. She can't believe that she could ever learn to be happy in a shattered family. She attempts to distract herself with her desperate desire to make it back home — no matter how broken that home might be. But the train doesn't let her do that. Every challenge brings her back to the truth that she can never go back to the home she is looking for — one with two happy parents who share everything with her. As she gets closer and closer to this realization (and begins to understand how she can come to terms with it), the number on her hand plummets, until finally it reaches zero.
At that moment, a door appears, opening to the home she wants so badly to be perfect. Part of her doesn't want to step through that door. Facing that home will shatter her hopes and drain her purpose. Without a means of escape, she will be left staring down the ugliest truth she has yet to face.
But her adventures on the train have given her the strength to do that.
Waving goodbye to the friends she's made on the train, she steps through the doorway and into the world she wanted so badly to ignore.
And she finds the purpose she'd thought she'd lost and the hope she was sure she'd never recover. Because her adventures on the train have made her stronger, she's able to face the difficulties of her homelife that never went away.
The final scene is Tulip going off to game design camp with her dad a year later. And it isn't powerful because Tulip finally achieved the goal she fought for the entire season — it's powerful because she's genuinely happy. She found contentment and courage where she never had it before because of her experiences on the train.
And that's the last we ever see of her.
Why Infinity Train is Still Satisfying
Leaving Tulip in the first season and moving on to a new cast of characters was satisfying because, simply put, Tulip's story had been told. Her character arc was complete and her internal conflict had been resolved. We understood what she feared, what hurt her the most, and what drove her to make each hard choice she had to face. The viewers knew her inside and out and there wasn't anything new to discover about her. Watching another season about her character would actually have been a detriment to the series.
Don't get me wrong; Tulip is an awesome character and possibly my favorite protagonist of the entire show. But her story was told in the first season. Going on would have been unnecessary. Leaving her was more satisfying than following her for the next season would have been.
An anthology is not the time to leave open threads, especially within your character arc. It's not the time to tuck away an unresolved tension "just in case there is a sequel." It's not the time to leave your characters with a defining flaw still a part of their personality. Rather, close their character arcs completely.
One way that Infinity Train did this was by focusing on a single flaw throughout the season — the one that is defined by the number assigned on each person's hand. By making this flaw the sole focus of the character's escape from the train, they made the resolution of this flaw very satisfying. Everything hinged on getting their number down to zero, from getting home to resolving their internal conflict. The number on their hand was the singular focus on the season, and so resolving that focus completed the season.
Make the character's journey concentrate at a single focus, whether that's a flaw, a theme, or an unanswered question. Make that focus personal to their character as they fight through your story to resolve it. Then, when closing their character arc, resolve that focus so completely that your readers aren't just willing to move on, but also excited to meet the new cast of characters!
Anthologies, when done well, can be awesome new additions to a world. They open up so many opportunities for exploring your worldbuilding. Each character's perspective is unique, and bringing a variety of views to your world can create interest and open different themes for your work. With these tips in mind, seize the opportunity that anthologies bring and invite multiple perspectives into your world. It is certainly worth the risk!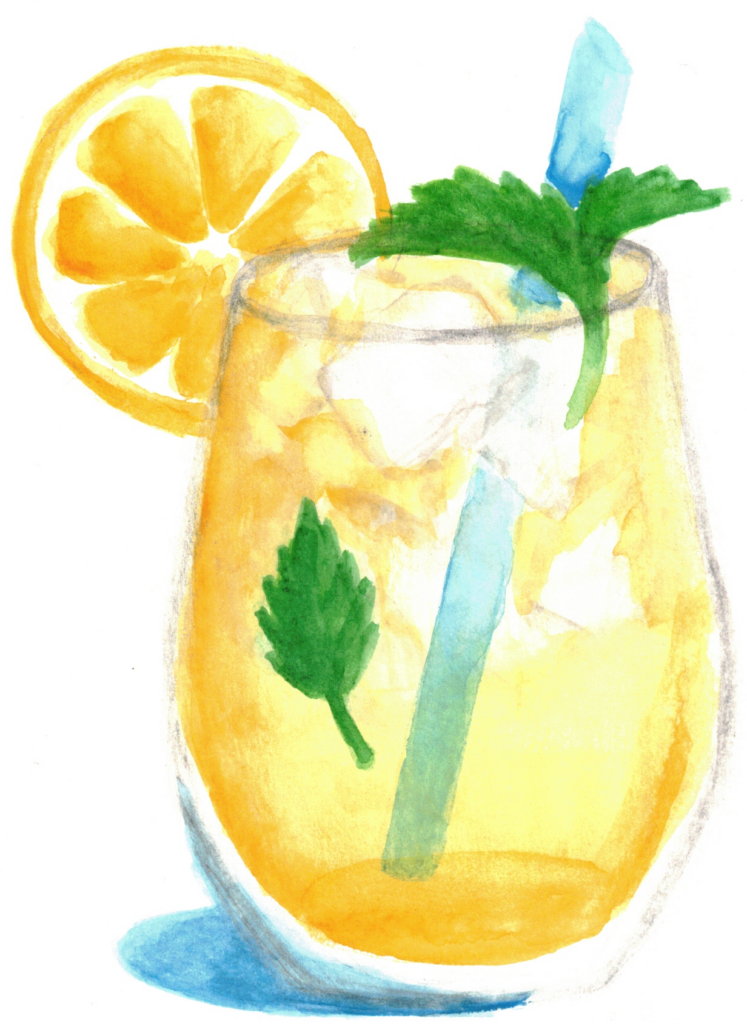 What anthologies have you read? Was leaving the characters satisfying in the end? If so, what central focus did the author use to help the resolution stay so satisfying? And how was the article? Too sweet? Too sour? Just right? Comment below and let us know!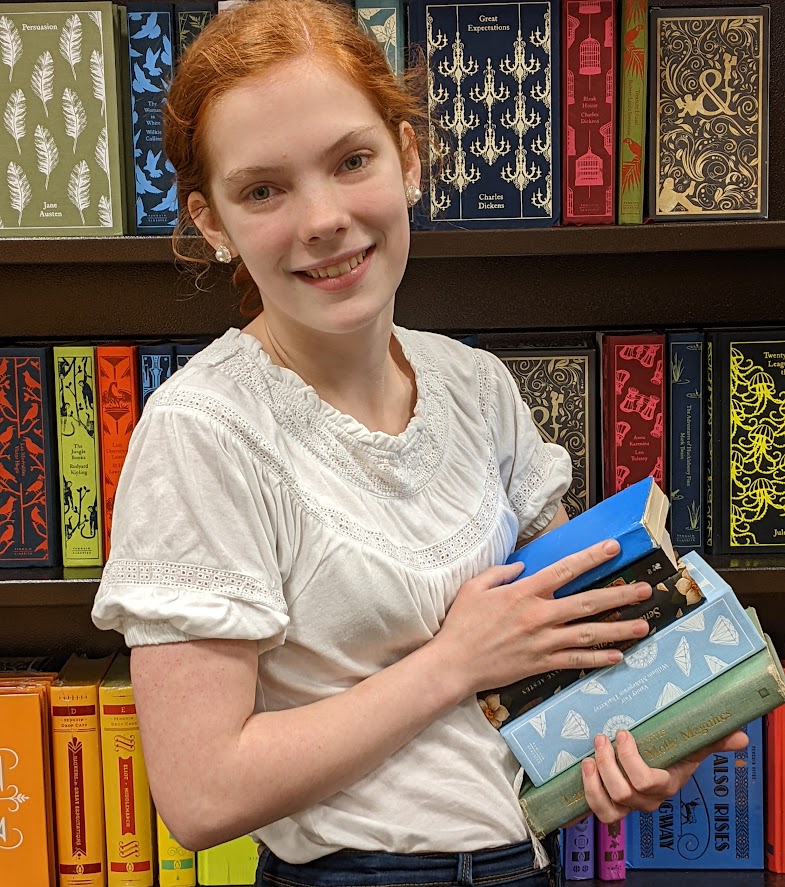 Hi! My name is Mara, and I'm a Christian artist, violinist, and blogger. I remember the day that I decided that I would learn something new about what makes a good story from every book I picked up — whether it was good, bad, or a mixture of both. I use this blog as a way of sharing some of the tips and tricks I've learned, and highlight which books, cartoons, and movies have taught me the most about writing an awesome story.