I love when all the pieces of the puzzle seem to fall into place in the last few minutes of a movie. An off-hand comment about an arbitrary topic turns out to be the missing piece of a broken world (The Map of Tiny Perfect Things), or a humorous line by a cartoon character turns out to be an incredibly profound theme running through every plot point (The Iron Giant). Those moments are some of my favorite in all of storytelling, because they show the thoughtful process that the writers poured into their work. Even if they were improvising along the way, the editing process let them become so immersed in their characters' world that they were able to show the threads that make up the very fabric of their story from the opening.
But occasionally pre-established clues come up in the climax and do nothing but deflate its tension. Sometimes viewers can see them coming, but other times it seems like the element that was so crucial to our heroes' success was just pasted on at the last minute, and then given an off-handed comment in the beginning to make it seem intentional.
This brings me to something I've seen many writers miss, which is this — pre-established Deus Ex Machina is still Deus Ex Machina.
But then what is the line between cringy plot devices and well-thought out foreshadowing? How can we hint at crucial elements that are necessary for our climax without lampshading Deus Ex Machina? What even is Deus Ex Machina??
Incredibles 2 might just show us each of those answers.
What is Deus Ex Machina?
Deus Ex Machina is Latin for "God of the Machine," and it refers to anything that allows the viewers to see that the plot is regulated by a writer. It breaks a viewer's suspension of disbelief and makes it painfully obvious that our characters are in no real danger — each event has been carefully controlled to keep them safe.
This kills your stakes and breaks your tension. Suddenly the ending becomes unimportant because the readers (or viewers) can see exactly how it will play out — or, if not exactly, they've got a good idea because they're no longer seeing the story from the protagonist's perspective. Instead, they're seeing it as a series of events recorded in the English language, which is a real letdown, for both the writer and the reader.
That is a far cry from the intricate stories I referenced in the introduction. So how can we make sure to write those without giving too much away?
Incredibles 2
The first Incredibles movie was a blast. It followed a family of superhero mutants, each with their own abilities. From Violet (with the ability to generate force fields) to Mrs. Incredible (with the ability to stretch herself into almost any shape), the characters were unique, and everyone got a moment to "save the day" — even their one-year-old, Jack-Jack.
Incredibles 2 takes place exactly where the first movie left off — with the Incredibles deciding to defy the government's regulations on super hero activity and stop a villain planning to rip up a city and rob a bank.
After the action-packed opening sequence, the movie follows the Incredibles through the aftermath of going directly against some very specific laws targeting super powered individuals. Neither of the parents have been able to hold down a job, and their family can only afford to pay for two more weeks of the housing bill. Out of desperation and against her better judgment, Mrs. Incredible ends up accepting a dubious offer put forward by a wealthy entrepreneur named Winston Deavor. He's willing to fund her launch back into the public eye as a superhero in the hope that a few successful missions could create the positive image necessary to make superheroes legal again.
But things go badly. The offer has a flip side that none of the Incredibles realized was coming, and it results in Mrs. Incredible being kidnapped and mind-controlled with goggles created by Winston's sister. Mr. Incredible goes off to save her, but he doesn't realize the danger and is quickly overpowered. Now only their children are left, with the chilling realization that their family is being mind-controlled and that if they don't do something about it, they will never have the chance to use their powers legally.
So Violet, Dash, and Jack-Jack set off to find where their parents are being held and free them.
This premise is actually one of the more creative ones, as far as superhero movie climaxes go. Two young kids face a series of nearly insurmountable challenges to both save and stop their parents. Unfortunately, one of those challenges is their younger brother, Jack-Jack.
In the first movie it is shown that Jack-Jack has powers, but the full extent of those powers are not revealed until the sequel. One of the subplots is the family's struggle to subdue an emotional toddler with a seemingly infinite amount of supernatural abilities, including teleportation, shapeshifting, and spontaneous combustion. These make for some of the more amusing scenes in the movie, but they end up being the climax's downfall.
After finally reaching their parents through multiple layers of mind-controlled supers, Violet and Dash realize that they are going to have to fight their parents to save them. The very thought is paralyzing, as both of them have only been practicing using their powers for a few weeks and are no match for two seasoned supers. On top of this, Jack-Jack doesn't realize the danger of their situation, and he begins flying through the air (which is new) and straight through Violet's force field (which is also new) to hug his mother. This ends up shifting the goggles ever so slightly, and Mrs. Incredible is able to take back control and snatch the goggles off the other supers in seconds.
The rest of the climax is exciting, but it lacks tension because the viewers can see very clearly that the writers are in complete control of Jack-Jack's abilities. The writers could easily give Jack-Jack an ability that resolves the climax within seconds or give him powers that make the coming challenges even more difficult.
Without tension, a climax falls flat. If viewers realize that the following events don't matter because they are entirely controlled by writers who plan to write a completely happy ending, they have no motivation to keep reading.
And on top of this, having such obvious Deus Ex Machina is completely avoidable. Specifically, there are two big things that the writers could have done to save the climax.
1. Pre-establish the plot device
The first one is that even if a plot device has already been established, make sure its function is clear. The Deus Ex Machina the writers employed through Jack-Jack would have been far less obvious if he had only had two powers (flying and going through solid objects), and then used these at just the right moment in the climax. It still would not have been the best way to resolve that scene, but it would have made much more sense. Since Jack-Jack has all kinds of powers and they are completely unpredictable and could be brought up or forgotten at the writer's will, this cheapened the entire movie because it became clear that the writers could just write the characters out of any danger with a new power from Jack-Jack.
2. Don't let the plot devices take away from character moments
The Deus Ex Machina would have been far less irritating if it had not deprived the climax of one of the best moments in the entire movie. Forcing two inexperienced children to fight their super-powered parents would have been the perfect recipe for a thrilling climax. Tension would be through the roof, and the entire situation would have created some awesome character moments for both of the children.
Instead, the audience was offered a cheap shortcut that undermined the significance of having the parents mind-controlled and turned the climax into another "adults save the day while children watch their siblings."
And yes, this ending has been done many times before and can still create an awesome climax, but the audience still knows what they missed — a battle with almost unbeatable odds between two different sides who never imagined they'd have to fight each other.
This sort of test of character is ideal for a climax, especially an action-adventure one. Forcing your characters through incredibly high stakes with relationships that are close to cracking under the tension makes a page-turning finale. And watching your characters emerge from that struggle victorious is one of the most amazing feelings you can give your reader.
So instead of giving your characters a shortcut around their problems, force them to face them head on. Drive them to their limit and challenge them to make the hard choices when it's most difficult. That kind of writing will create an awesome climax.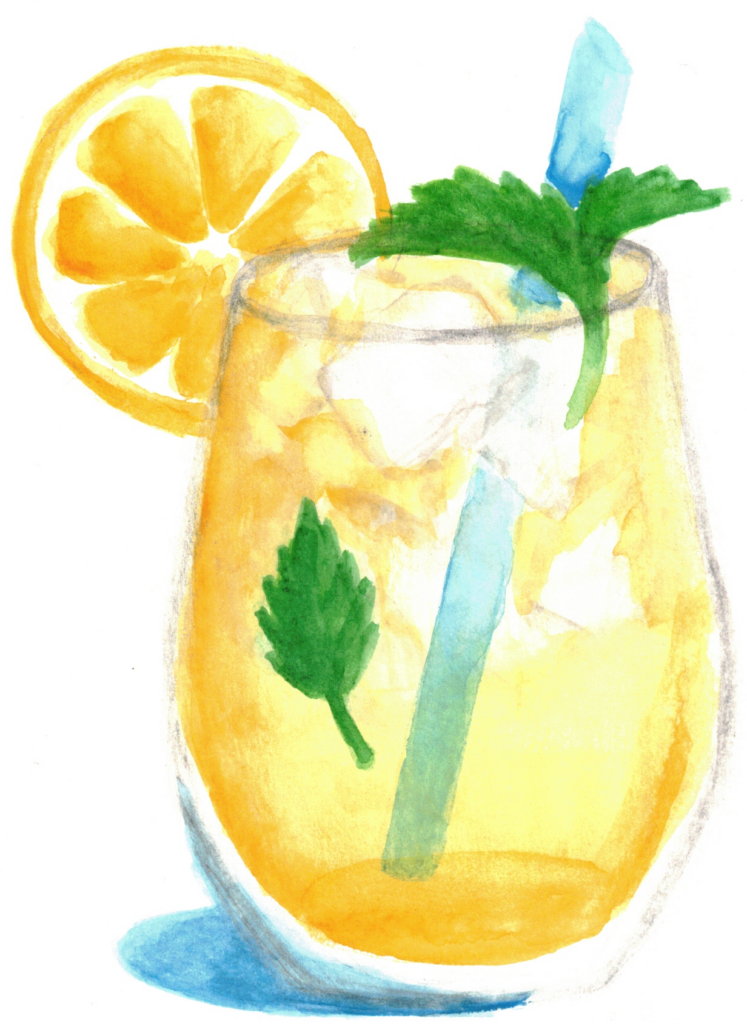 What other instances have you seen of authors using pre-established Deus Ex Machina? What are some of your favorite examples of the ideal foreshadowing mentioned above? And how was the article? Too sweet? Too sour? Just right? Comment below and let us know!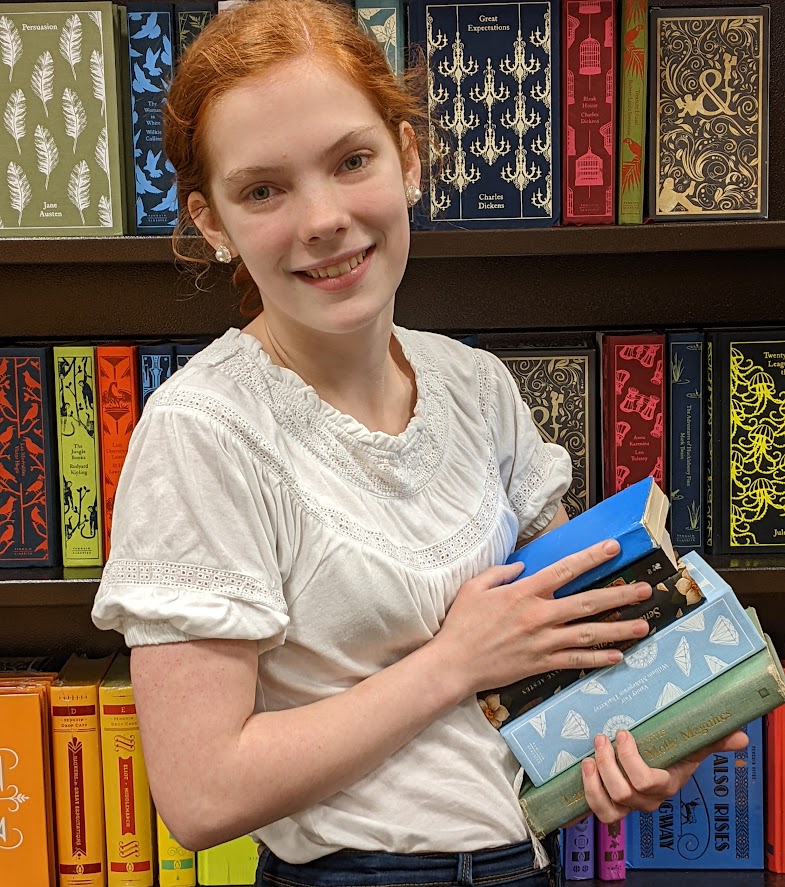 Hi! My name is Mara, and I'm a Christian artist, violinist, and blogger. I remember the day that I decided that I would learn something new about what makes a good story from every book I picked up — whether it was good, bad, or a mixture of both. I use this blog as a way of sharing some of the tips and tricks I've learned, and highlight which books, cartoons, and movies have taught me the most about writing an awesome story.